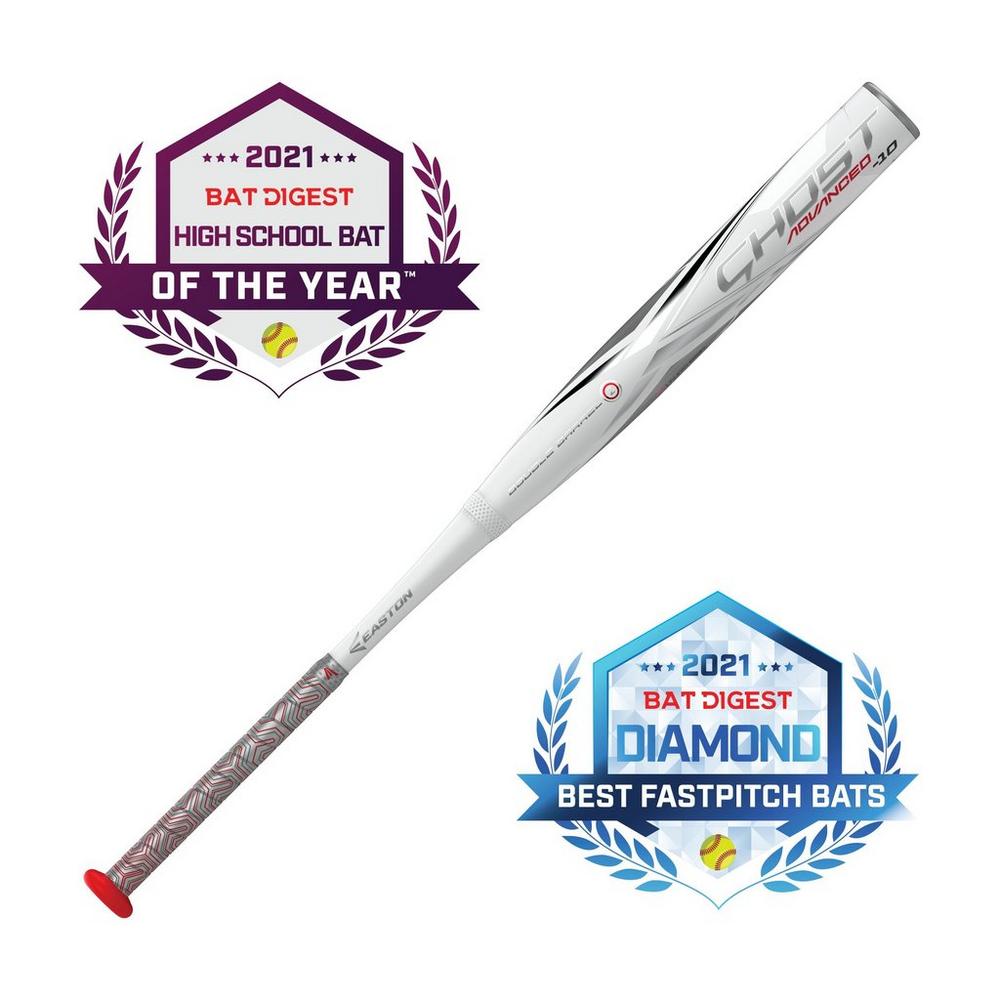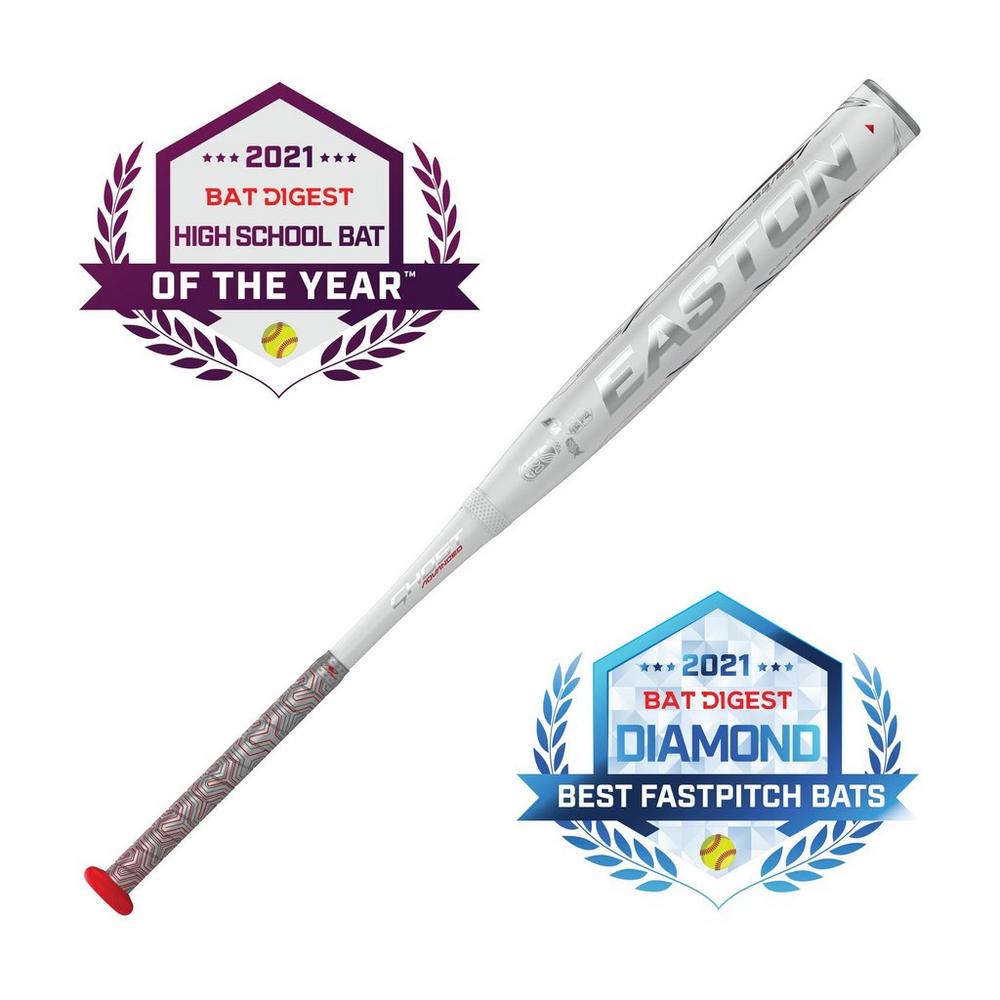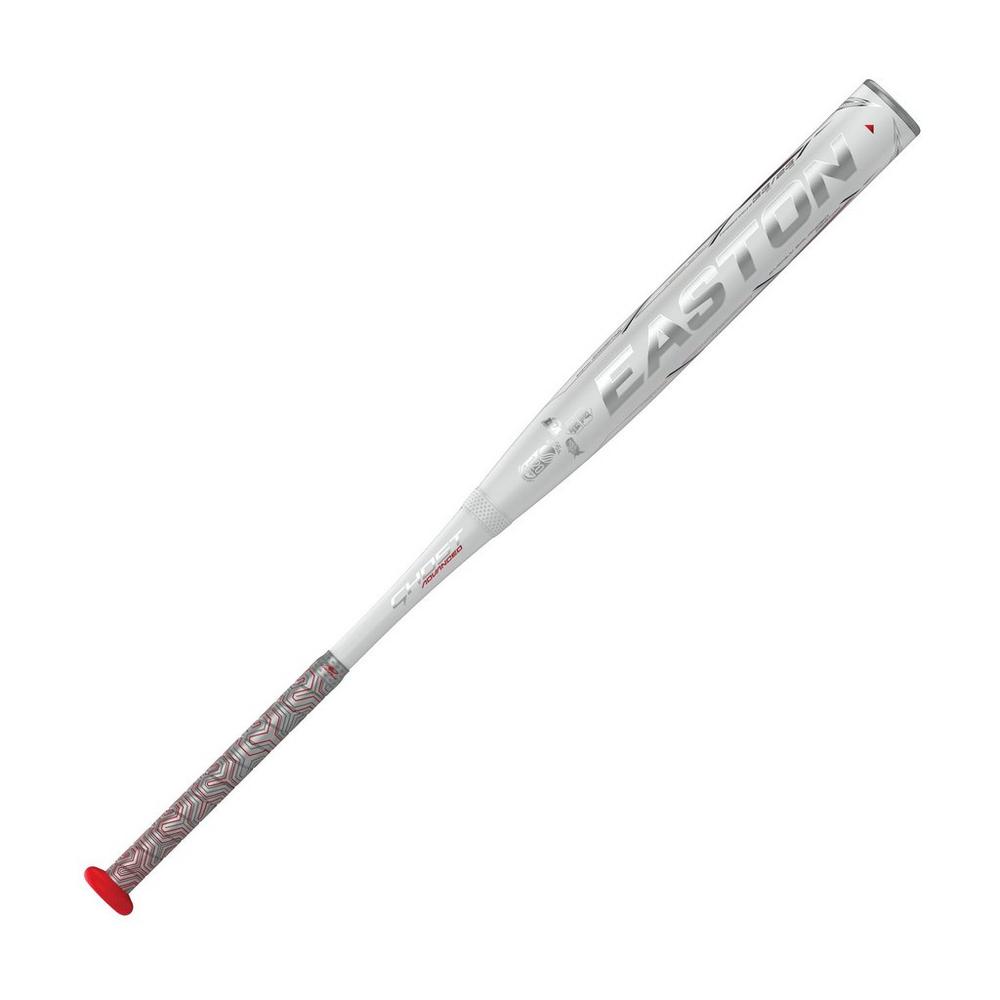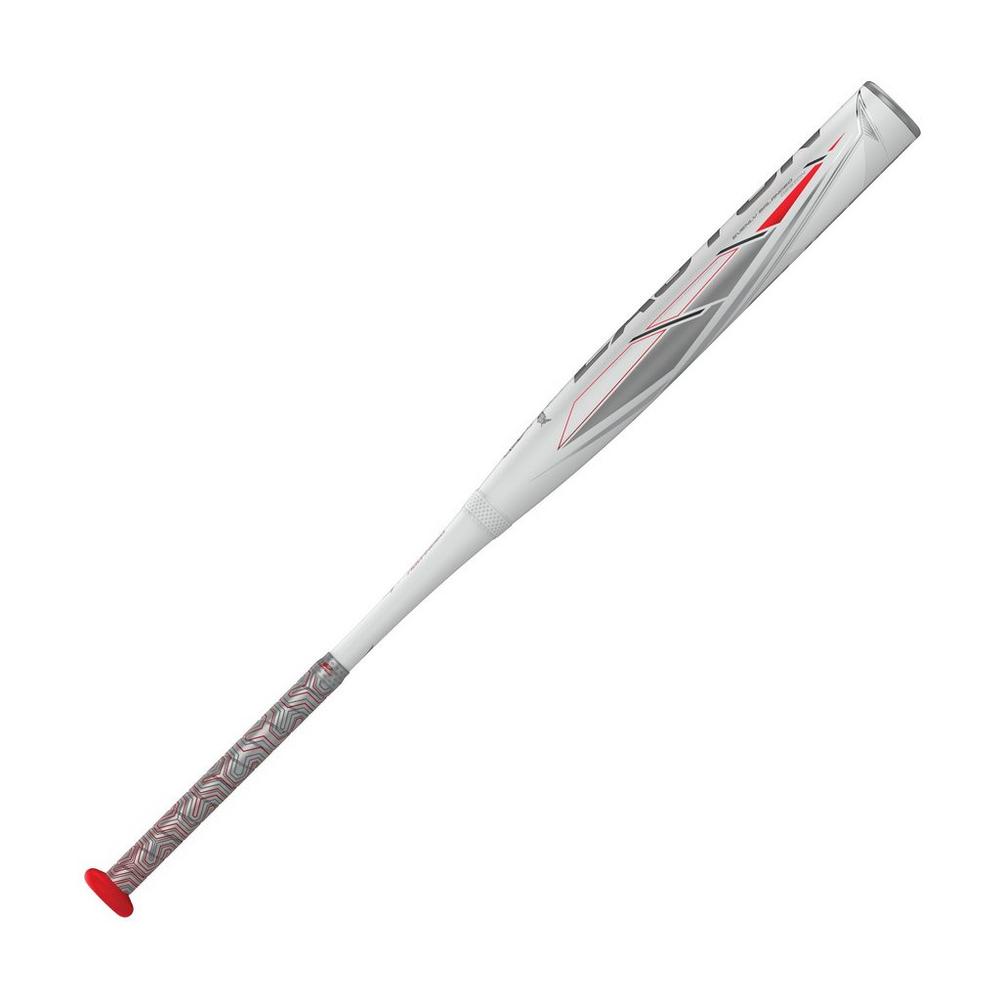 Images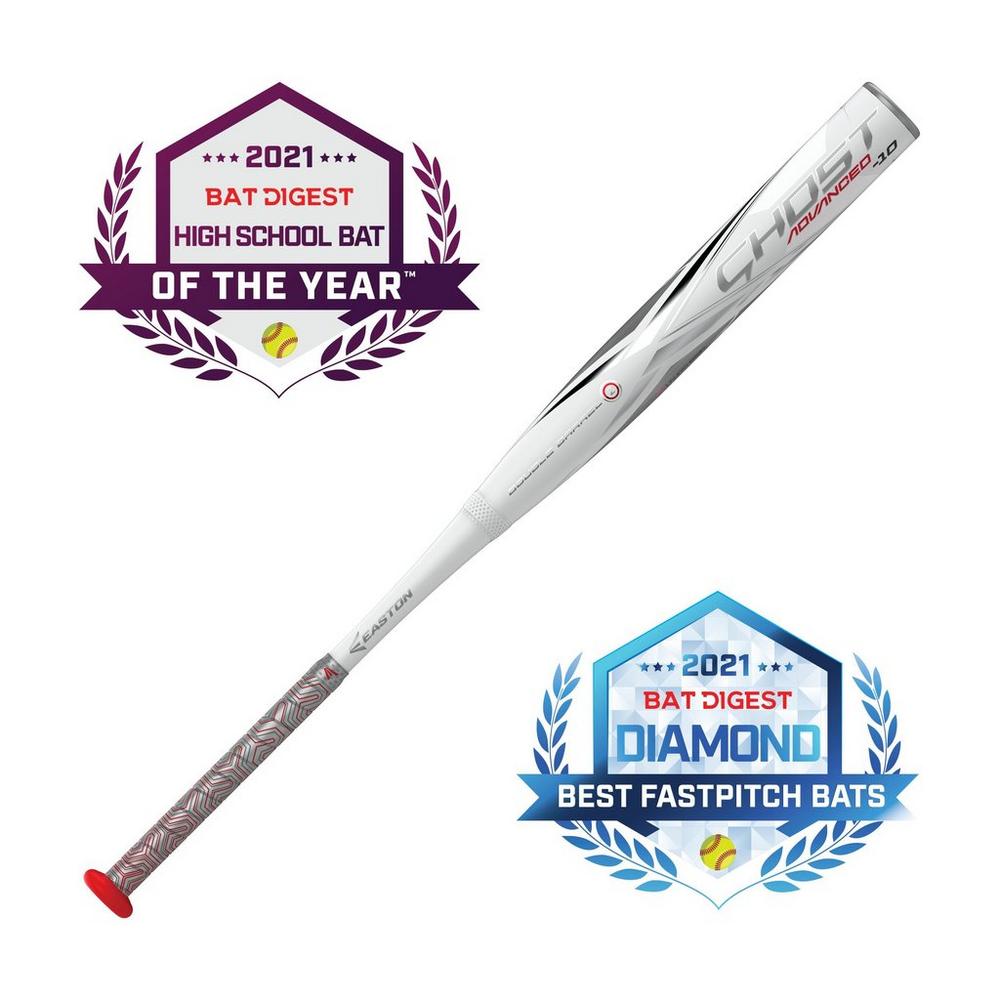 FASTPITCH EVENLY-BALANCED DOUBLE BARREL 2 BAT
GHOST ADVANCED -10
Details
https://www.easton.com/fastpitch-softball-equipment/fastpitch-softball-bats/dual-asa-usssa-approved/ghost-advanced--10-FP20GHAD10.html
GHOST ADVANCED -10
is rated out of
5
by
117
.
bvseo_sdk, dw_cartridge, 17.1.0, p_sdk_3.2.0
CLOUD, getAggregateRating, 71ms
reviews, product
The hottest bat in the game that is approved for ALL fields, just got hotter: the Easton® Ghost Advanced® fastpitch bat. Its second-generation DOUBLE BARREL 2™ design combines a lighter inner barrel with a stronger outer barrel, delivering the lowest compression in the game for maximum barrel flex and performance. Launch Comp™ Composite Technology allows for a longer, lighter, stronger barrel, creating an even bigger sweet spot. And now, our best feeling two-piece bat just got better: ConneXion Evolution™ delivers almost zero vibration by doubling the amount of Nitrocell™ foam injected into the ConneXion™ joint. Power Boost™ Soft Knob technology provides more leverage and power potential, all while reducing vibration and improving comfort for the bottom hand. Custom Lizards Skins™ grip, providing players with best-in-class feel, cushion and tack. Available in a -10 Dual Stamp model and approved for play in ASA (USA), USSSA (fastpitch only), NSA, ISA and ISF.
FASTPITCH EVENLY-BALANCED DOUBLE BARREL 2 BAT
GHOST ADVANCED -10
Association
ASA(USA)
USSSA (1.20BPF)
NSA
ISA
ISF
ASA(USA), USSSA (1.20BPF), NSA, ISA, ISF
Association
ASA(USA)
USSSA (1.20BPF)
NSA
ISA
ISF
Size
30/20, 31/21, 32/22, 33/23, 34/24
1 YEAR BAT WARRANTY FROM DATE OF PURCHASE
This Easton bat warranty covers all manufacturing defects resulting from normal field usage including: Denting, Cracking, Breaking, Loose or Detached End Cap or Rattling.
GHOST ADVANCED -10
is rated out of
5
by
117
.
Rated

1

out of

5
by
TonyParadis
from
Apparently made out of glass
Bought our first one in January 2020. It is now November 2020 and we are on our FIFTH one, with the first four ALL cracking within a couple weeks of use, and this even with three full months of NO use whatsoever during pandemic downtime. A hot bat out of the box, but a complete and total waste of money if you are looking for ANY durability. I will NEVER purchase another Easton product until they get their act together and start making bats that can last for at least a full season of normal use. DO NOT BUY THIS BAT!!!!
Date published: 2020-11-13
Rated

3

out of

5
by
Keli
from
Nice Pop but then it Cracked
had this Bat for about 4 months...had Nice Pop to it but started to have dull hits no more Pop... then it started to rattle...my guess its a cracked Bat
Date published: 2020-11-12
Rated

1

out of

5
by
yolandajo_803
from
Great Pop until it CRACKS!
Bought the 31 -11 for my 11 yr old daughter who plays Travelball. It was well cared for. Kept inside and not thrown around. She used it one season, 3 months from date of purchase during this Summer in SC and it cracked in 2 places during a 72 degree temperature game. I heard it when it happened and it wasn't even a hard hit. I've shipped/returned it under warranty and am currently waiting on our replacement. If I could go back in time or exchange it for a different brand, I definitely would. Makes no sense for a $450 bat to crack so easily. Extremely disappointed!
Date published: 2020-11-12
Rated

1

out of

5
by
GiGi
from
Great Pop but Broke in 3 months
Bought this bat the end of June 2020 and already cracked in October. Not only did it crack but the bat separated at the barrel. Seems to be a very common issue with this bat.
Date published: 2020-10-27
Rated

4

out of

5
by
Trinity14
from
Good bat, great pop
I bought this bat a month ago and I'm very happy on the bat
Date published: 2020-10-24
Rated

2

out of

5
by
ElizabethT
from
Manufacturing problems
I really lived the bat. I bought it last month and I was hitting with it for a whole day before it broke. 1 day. The bat feels like it is separating and there is a rattling on the inside. I have another teammate who has the same bat and it broke for her with 2 weeks. I really really loved the feel and pop, but it's so wrong that I bought this $400 bat for it to break after a day
Date published: 2020-10-23
Rated

3

out of

5
by
Lynn535
from
Hot Bat but broke
Finally broke down & bought my daughter the "must have" bat & it cracked in 3 months. She's on her 2nd one. Hot bat but for the price we'd like to see it last longer than a few months. Warranty!!
Date published: 2020-10-14
Rated

1

out of

5
by
Andie
from
Broken in under a Month
2nd one of these my daughter has broken. This time it took less than a month. The first one lasted about 3 months. Plan to use the warranty.
Date published: 2020-10-10
Rated

1

out of

5
by
kaki
from
breaks
i used the bat twice and it cracked!! very disappointed in the quality for the price! i am very upset
Date published: 2020-10-06
Rated

1

out of

5
by
1975Harley
from
Great bat!!, But not durable.
I bought this bat for my daughter this spring, she is 15. Since covid shut down most of softball this summer, she hasn't used it much. Just got started again, and the bat developed a wobble. I sent that in for warranty and they sent a replacement. It was not new because it had a gouge in the paint. Well, now that bat has cracked. I am sending that one back as well. Now what bat should I buy?
Date published: 2020-10-03
Rated

2

out of

5
by
Montalvo18
from
Short life!
I have got several of this bats for our team a few other people (about 15 bats). Practically every single one has broken. My daughters bat has been the one to last the longest at 7 month and only been used as a game bat. We got replacement, but after 3 games it broke also. Quality is sure an issue! Very disappointed specially since my daughter loves the pop on it!
Date published: 2020-10-03
Rated

1

out of

5
by
YC22
from
DON'T WASTE YOUR MONEY
My daughter fell in love with this bat. I got her the 2019 and lasted about 6 months before it cracked. I used the warranty and got a new one from Easton. We gave Easton another chance and I got my daughter the Ghost Advanced. Once again, she loved it. And once again the new Ghost Advanced did not last long. It lasted about 2 months. Sorry Easton, I'll try something else. I never had a problem with DeMarini. I'll probably go back to that or maybe the 2020 LXT which my daughter seems to like also.
Date published: 2020-09-30
Rated

1

out of

5
by
Anonymous
from
Cracks/Breaks Very Easily. Very Weak Bat.
I bought my daughter this bat back in January when it first got released. She used it for only a couple of months and it cracked in March. We sent back in under warranty during the Corona Virus outbreak and we received a new bat. Unfortunately for my daughter, this new bat didn't last her more than a few months again. We started going back to the cages to bat in July and it cracked again a few days ago in more than one area. Not only is the barrel cracking all over but the connection piece is also broke on it. I can hold the bat and shake it and you can definitely feel that it's broke. I spent more than $450.00 on a bat that my daughter used for less than a year. How can 2 Ghost Advanced bats crack in less than a year. If your daughter is a power hitter, please do not get this bat. It will not last her long. With that being said, I will no longer buy Easton bats. In 2019 I bought (2) 2018 Ghost Double Barrel (ASA & ISF) bat. Both of these bats also cracked in less than a year and I had to also send them back in under warranty. I sold both replacement bats because I didn't like the fact that they cracked so quickly. Shortly after, Easton came out with the Ghost Advanced and I figured that it was a newer model bat and that it was probably a stronger bat because of the cost and all the upgrades. Boy was I wrong. I should have learned my lesson from the first 2 Ghost Double Barrel bats that I bought before. Well, after 3 bats I definitely learned my lesson. Just like in the game, 3 strikes your out.
Date published: 2020-09-29
Rated

1

out of

5
by
Maddog3fire
from
Poor Quality
This is my daughter's 3 ghost bat and not even 3 months in the bat broke. She never used it other than in game or tee hitting suitations. Last night during live pitch she she put multiple cracks in the bat. It should not do this after 3 months. Thank goodness we have the 2 year warranty however it is a long process to get a replacement.
Date published: 2020-09-23
Rated

5

out of

5
by
Lila Grandey
from
It was amazing
I didn't want my mom to buy it because it $500 but until yesterday I'd never held one before it felt amazing. I got to got into a batting cage to test out the bat and when I hit the ball my face lit up I felt so powerful using it, it definitely added speed and distance to the bats I had used before.
Date published: 2020-09-20
Rated

5

out of

5
by
ella99374
from
best bat used
Has a great pop and and is light and easy to swing
Date published: 2020-09-19
Rated

5

out of

5
by
Scott Mull
from
Advanced
Great bat, A little end loaded but gets through zone fast.
Date published: 2020-09-18
Rated

5

out of

5
by
Gurrlll dad76
from
Great pop!
2 months in and great pop. My girls have been DeMarini fans for 3 years now but this one takes the cake. They are really content with its performance!!
Date published: 2020-09-15
Rated

4

out of

5
by
Ladyhawks
from
EASTON ADVANCED GHOST
It's nice with some pop, but it still not broken in yet so I'm excited to see how it plays out.
Date published: 2020-09-14
Rated

3

out of

5
by
rkirby1952
from
worst bat easton has made
been buying Easton ghost since the blue one came out but this one by far it the worst and least durable bought this bat for daughter at the end of Jan 2020- it cracked at the where the 2 pieces come together - it was under warranty got new replacement bat 2 weeks later - then used for 3 high school varsity games and it did the same thing in the same place but worst - now I'm out a bat and 400 dollars i spent on the bat the duel stamp didn't have the same pop but was more durable and you got your moneys worth
Date published: 2020-09-09
Rated

1

out of

5
by
Gfreak
from
This bat has great pop, but it WILL break!
I bought this bat for my daughter. She is a senior in high school playing competitive ball. She used the Ghost Advanced for 1 month before it broke. I bought the advanced because it was suppose to be a "more durable" bat. We sent the bat back and got a replacement bat. She broke the replacement bat within 2 weeks. She has only used the bat against live pitching and never vs a machine. This bat has excellent pop, but there is most definitely a manufacturer's defect. I would NOT purchase this bat until Easton figures this out.
Date published: 2020-09-01
Rated

2

out of

5
by
Jared
from
Not worth the money
My daughter plays high school and 14u didn't even have the bat a full season and it's split.. it's hot out of the box but durability sucks.. would definitely do my homework and read reviews before getting another one
Date published: 2020-08-26
Rated

5

out of

5
by
RachelSham
from
Amazing Bat!!
Purchased this for my daughter and she loves it! First game she play she it a home run, a triple and a double! Worth every penny, we will be buying another one!!
Date published: 2020-08-23
Rated

1

out of

5
by
GabP
from
Used for 3 weeks Insane!!
I sure hope they continue to warrant every bat we replace it with.
Date published: 2020-08-19
Rated

3

out of

5
by
codfather
from
broken
I bought the bat and three weeks later the the barrel began to separate. Sent it back with the receipt and the UPS store just told me they are sending it back due to damaged packaging. It worked great for three weeks.
Date published: 2020-08-17
Rated

4

out of

5
by
Drink77
from
Great pop. 14U daughter love the feel
I bought this bat about 2 months ago. Instant confidence and she loves the sound and feel of the bat. The ball jumps off the bat. Only reason it is not a 5 star is because she isn't to fond of the smaller knob on the handle but it's better then being to big.
Date published: 2020-08-16
Rated

1

out of

5
by
Joe2020
from
1 and done
My daughter (14U) has this bat a month and the barrel cracked and it wobbles at the connection point. I'm waiting to see if they are going to stand behind the warranty or not. Hers is the 7th one to break and so far 2 of the warranty bats have broke as well.
Date published: 2020-08-16
Rated

3

out of

5
by
Jonelle
from
Great Bat, cracked within weeks
Bought the bat right as COVID-19 happened. Didn't use it until the season started to slowly pick up. Used it at a handful of batting lessons. Went to our first tournament and it cracked. Had to use our warranty. We're gonna sell the replacement one to get the 2019 Ghost.
Date published: 2020-08-16
Rated

1

out of

5
by
Katie B
from
Didn't Even Make it to a Game
We bought this Ghost Advanced -10 directly from Easton and used in sparingly in practices. It broke within three weeks of having it. Not at all worth the money spent. Disappointment as this was the FALL BALL Bat for my girl. Guess not.
Date published: 2020-08-15
Rated

1

out of

5
by
Jacob14
from
Won't buy another
2 advance didn't even last two weeks has cracks all in it. Have yet to send it back. Won't buy another one
Date published: 2020-08-14
bvseo_sdk, dw_cartridge, 17.1.0, p_sdk_3.2.0
CLOUD, getContent, 8ms
reviews, product