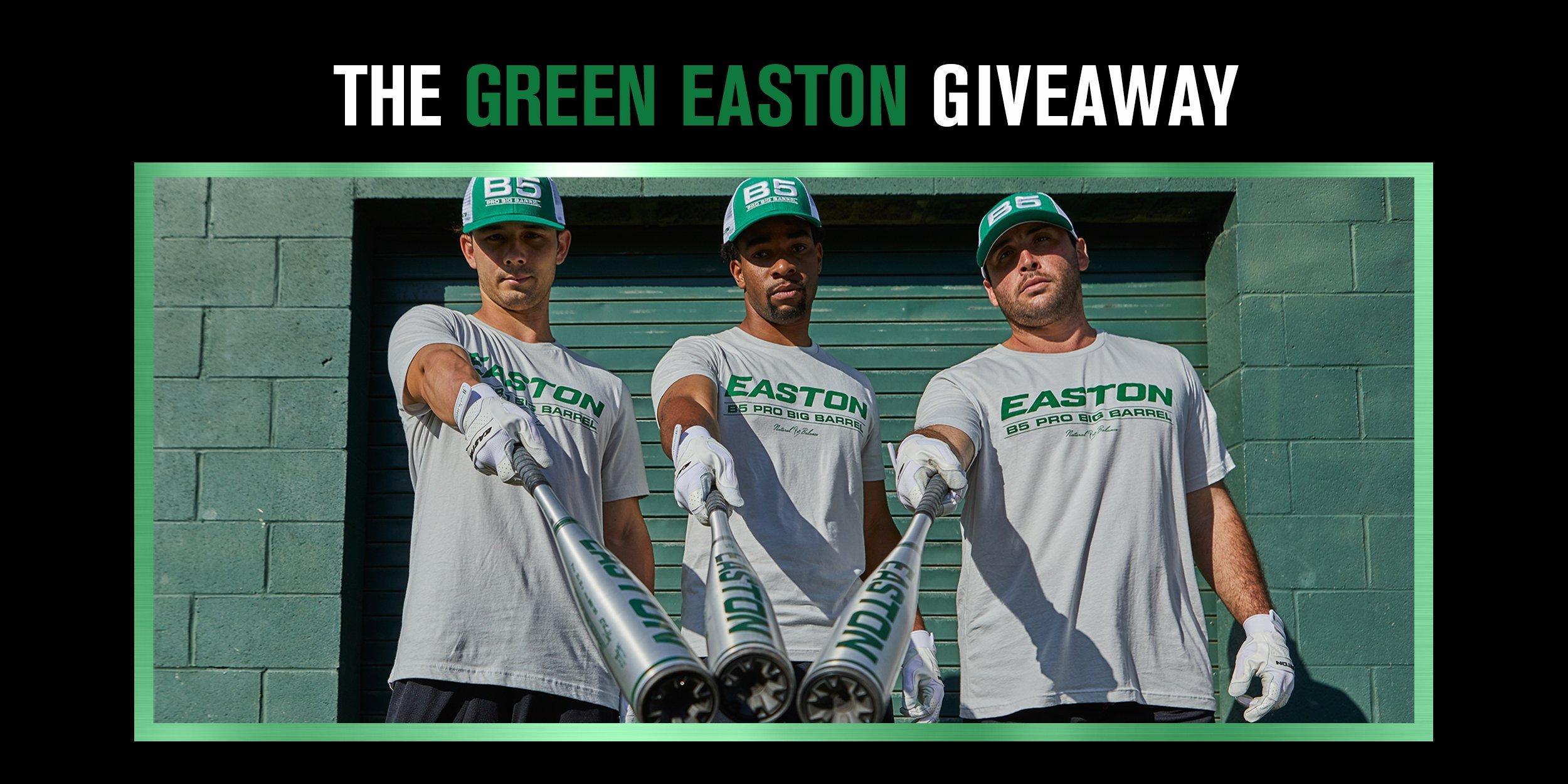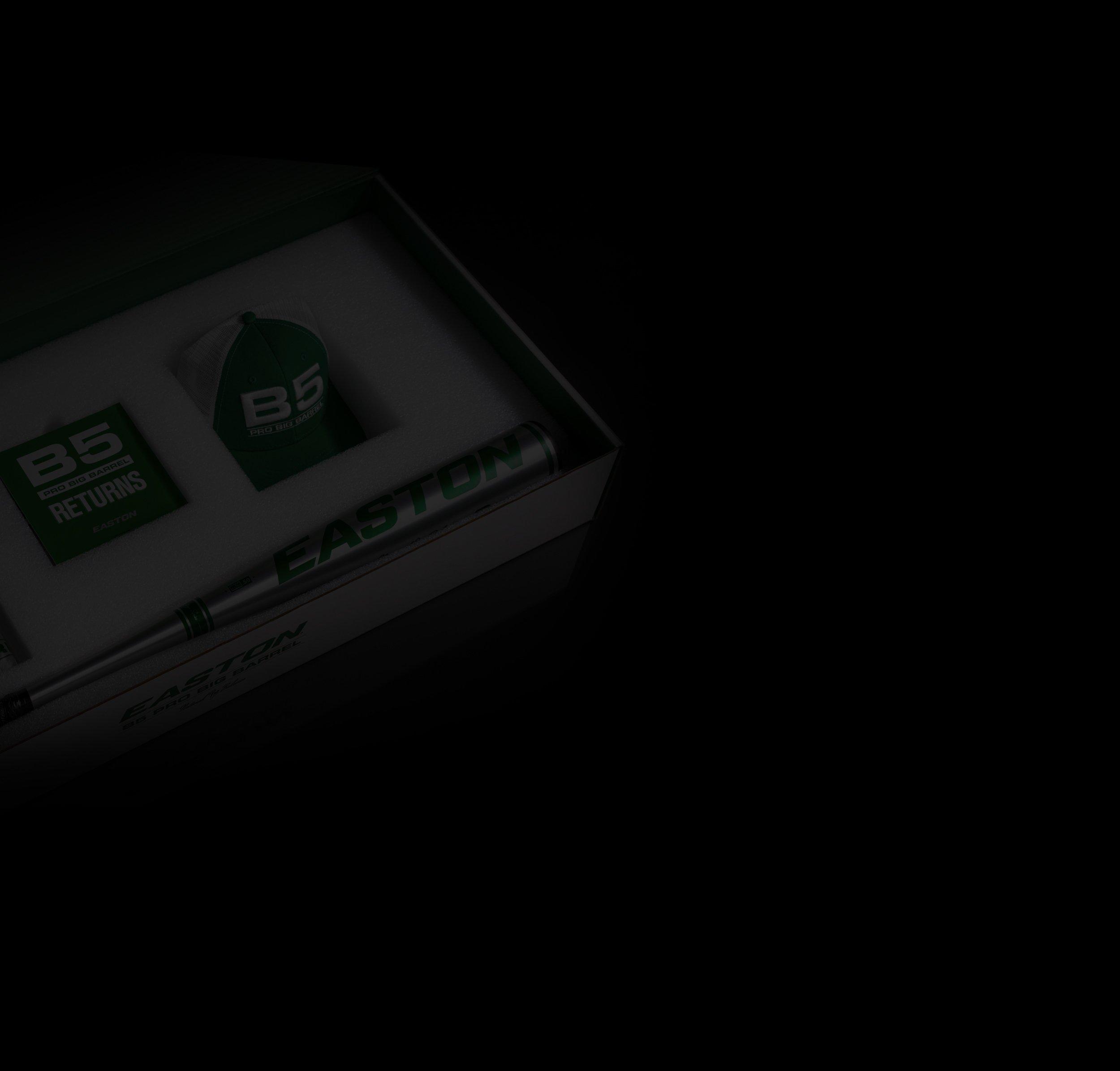 The return of a special bat like Easton's B5 Pro Big Barrel (a.k.a. The "Green Easton) deserves a special giveaway! The Giveaway period is from 12:01 a.m. Pacific Time ("PT") on October 15, 2020 until 11:59 p.m. PT on November 14, 2020. All entries must be received by 11:59 p.m. PT on November 14, 2020 to be eligible.
PRIZES
By following the rules below, you will be entered for a chance to win a 2021 B5 Pro Big Barrel bat. Some lucky winners will receive a limited edition B5 Pro VIP kit which includes the bat, B5 Pro t-shirt and hat as well as an exclusive book/poster with the B5 Pro's story featuring some of the most legendary players in the game who used the original bat.
RULES
1

Take a photo or capture a video of yourself making a thumbs up with one hand (that's a "b") and your palm up with your other hand (that's a "5"). It should look something like this after you're done....

2

Let us know how excited you are for the 2021 B5 Pro Big Barrel in the video or write it in your post.

3

Use #greeneaston and tag us on Instagram (@eastonbaseball), Facebook (@eastonbastball), Twitter (@easton_baseball) and/or TikTok(@eastondiamondsports).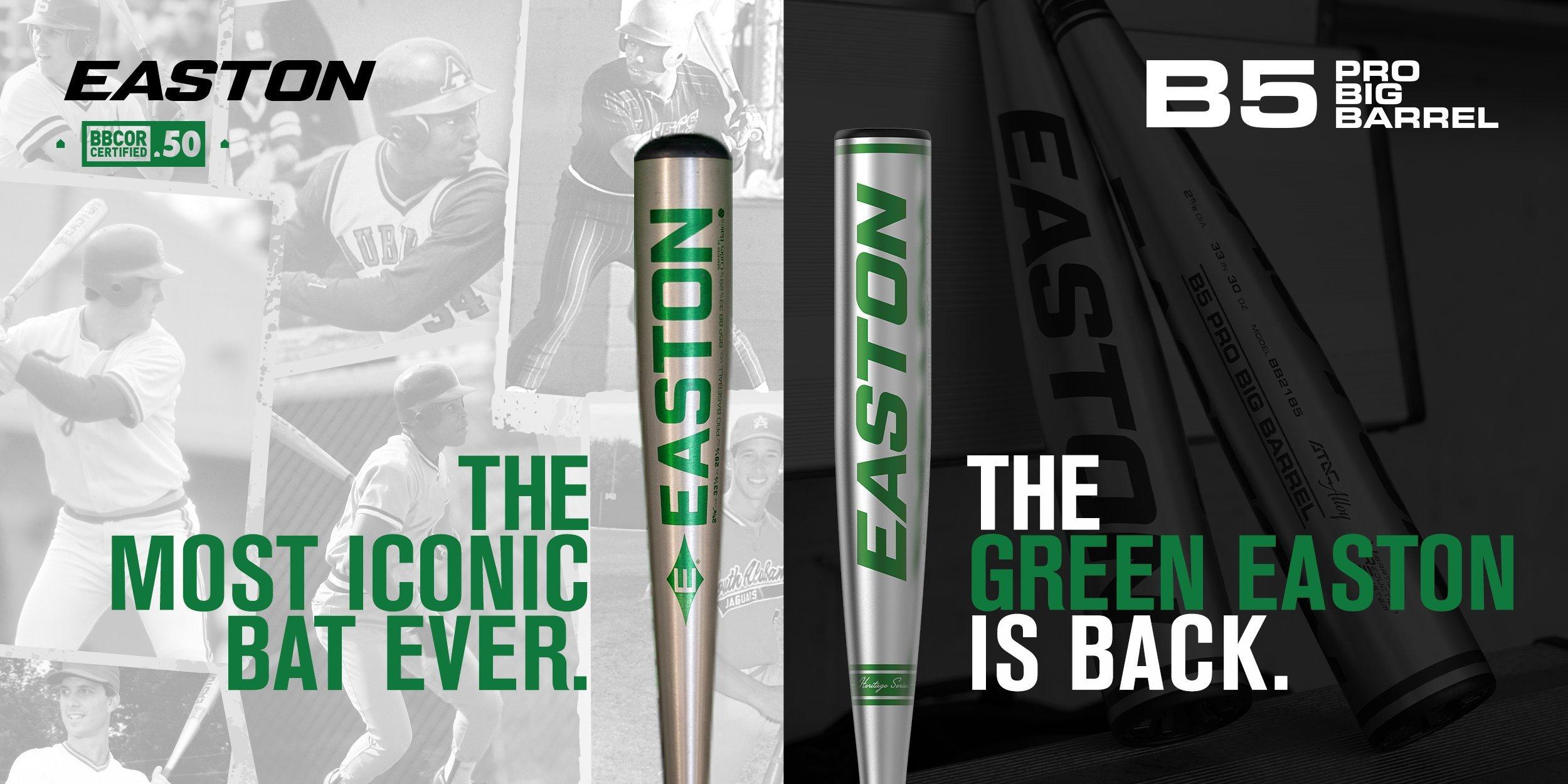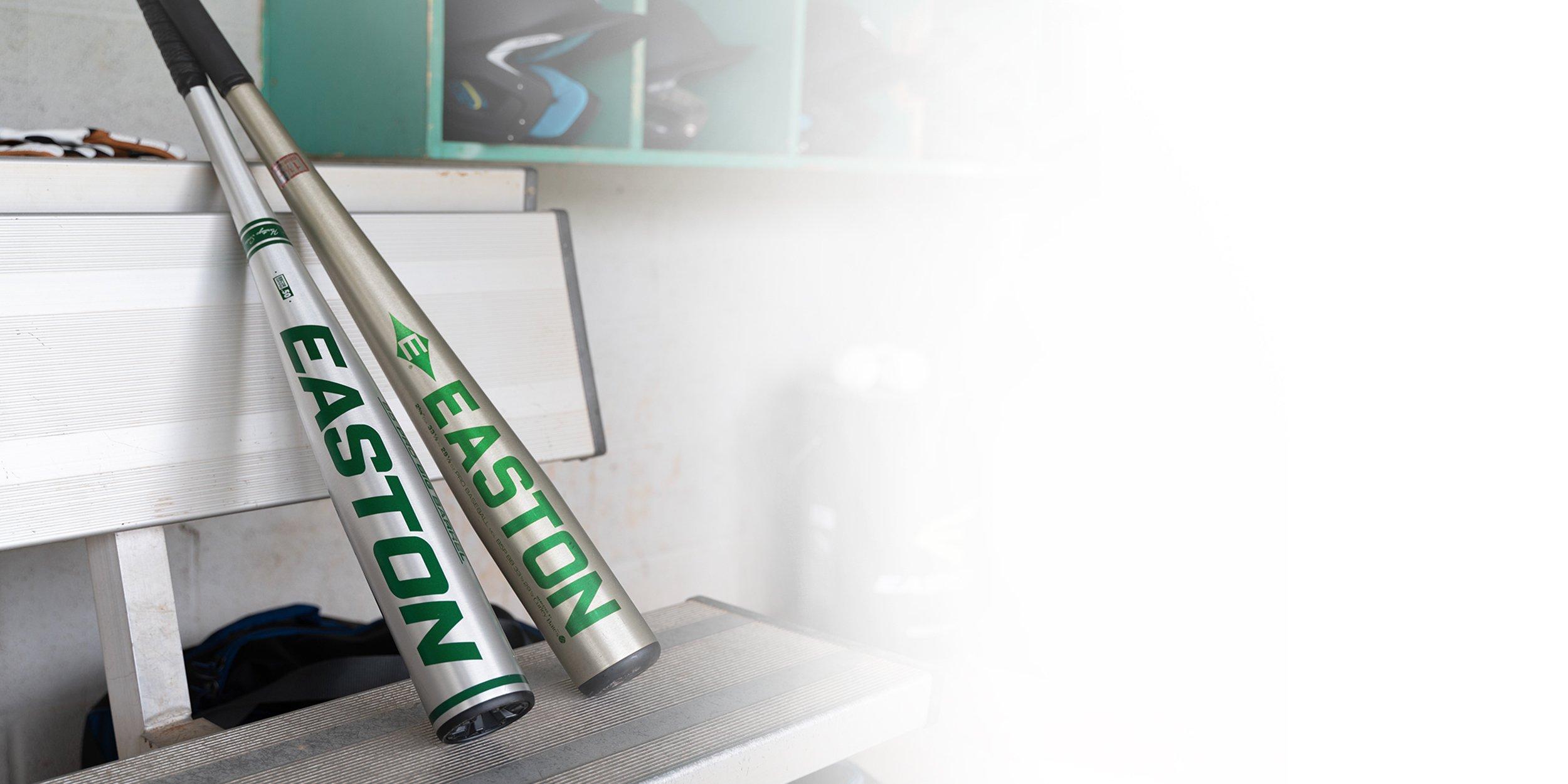 The B5 Pro Big Barrel, also commonly referred to as "The Green Easton", originally debuted in 1978 and quickly gained legendary status with elite high school and college players in record-shattering numbers as well as propelled Easton to the forefront of bat innovation for over 40 years. The original B5 Pro became the favorite of many iconic players of the '70s and '80s before they went on to celebrated professional careers—countless MVP's, All-Stars and even Hall-of-Famers. Now, Easton has produced a new breakthrough worthy of the B5 Pro Big Barrel name—a definitive game-changer that has arrived at a pivotal time for this generation's top players. Not only is the 2021 B5 Pro the best performance, feel and sound that Easton has ever engineered in a 1-piece aluminum BBCOR bat, the bat's design is a modern remix of The Green Easton's classic look.